Kolkata is considered to be one of the oldest cities in India, It also has a history of literature and has also produced some of the artists, it is considered to be an education-centric place. No matter where you are from, or what are your destination preferences. You will surely fall in love with Kolkata city. If you are new to the city, you can contact some of the best travel agents in Kolkata, this will help you to visit some of the most popular and worthwhile places. There are a lot of top places to visit in Kolkata. Kolkata consists of a color pallet, meaning all shades.
In this article, you will get to discover various places to visit in Kolkata, and which you cannot miss. If you are in Kolkata. So let's dive into the list of places.
TABLE OF CONTENT
Indian Museum
Asiatic society found the Indian museum in 1814, it is one of the grandest and oldest museums in India. It is home to some of the fabulous and indifferent artifacts and the exhibition includes various paintings such as- Mummies, Mughal paintings, armors, coins, and other various items. The Indian Museum is one of the most popular museums in Kolkata. The opening timings are 10 A: M and closing timings are 5 PM.
St. Paul's Cathedral
Sr. Paul's Cathedral is made by the British Empire in India. It is one of the first constructions, the marvelous cathedral church is known for its architecture inspired by the gothic culture and also is one of the most famous sightseeing spots in Kolkata. It offers a sense of calmness is a relaxing experience for both soul and mind.
Jorasanko Thakur Bari
Rabindranath Tagore is one of the most famous personalities in Indian history. A Nobel laureate in literature. The trip would be considered incomplete if you will not visit Jorasanko Thakur Bari, Rabindranath Tagore's home. Also home to his family and ancestors. The legacy is maintained. A house is a place of tourist attraction. Here you can find various items of Rabindranath Tagore, some of the book's name can prove to be interesting for the tourists.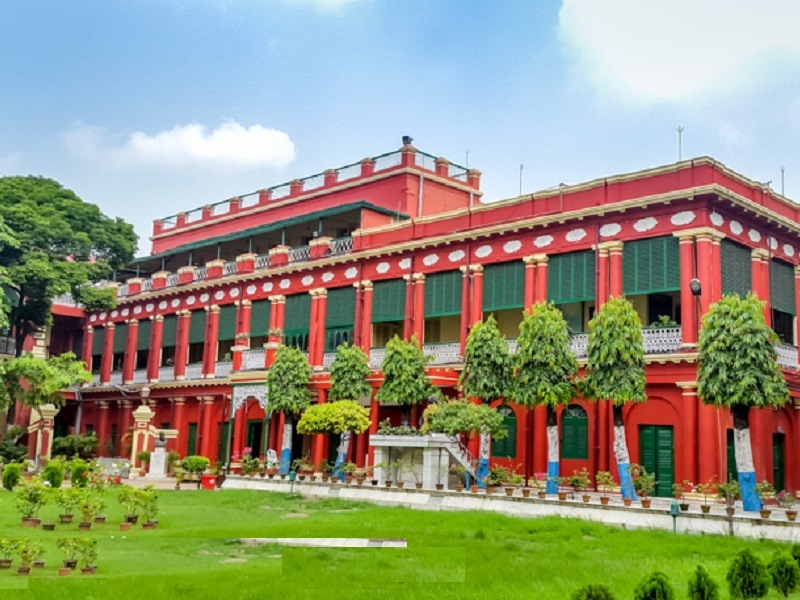 Birla Planetarium
The Birla Planetarium is built for tourists specifically, to enjoy the night sky. The recent development and modernization of the night show, have made it a better experience. It will be a perfect place to enjoy, with your entire family.
As it is mainly for night events, so the timings are as follows. Opens late in the afternoon at 12:30 PM to 6:30 PM.

Belur Math
You can visit Belur Math if you want to stay away from the chaos of the city for some time. It is one of the finest places in Kolkata. It was built during the Ramakrishna mission. Belur Math has its own museum, which you can visit and take a glimpse at the used items of famous Swami Vivekananda, Ramakrishna, etc. You will find various books based on their life. The temple also performs prayers, which will help you ignite a spark of spirituality within yourself. You can also experience the cool breeze, originating from the Hooghly river.
Eco-park
This is not an old establishment, but a recent addition in the city. It is famous for its large park space and lakes. It can be categorized as a hotspot for a picnic and if you want to go for a walk, eco-park is the place for you. Various other fun activities are performed in this park, so as to keep its visitors entertained, some of them are- Boat riding, cycle riding, a small version of the trip to seven wonders, etc. It opens around 12 PM and closes around 8 or 8:30 PM. If you are tired of roaming in the city, you can come here and relax for a bit.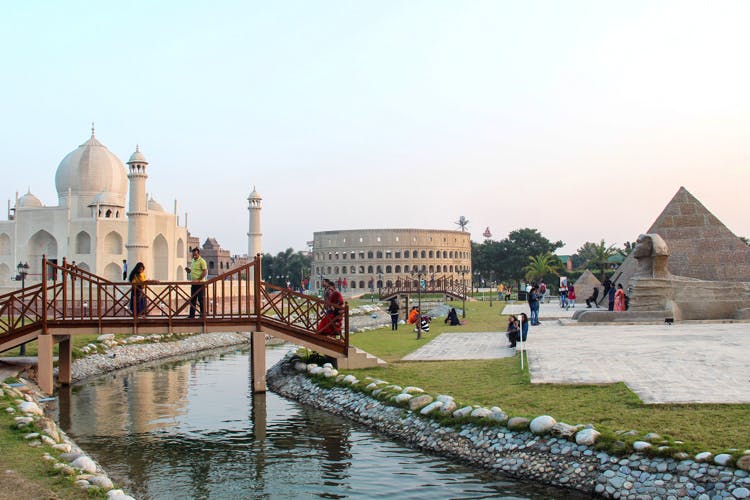 SUMMARY
This is the list of places to visit in Kolkata. Once you go through the list, don't forget to visit them.